When to Replace Your Garage Door
Garage doors can be an often overlooked piece of equipment. This is despite them often being an additional entryway to your home and the protection for your belongings from the elements and theft. Often, small issues, such as minor scrapes or a slightly sticking door, can be dealt with easily. However, accumulating problems, or the emergence of a major problem, should not be ignored and replacement is the prudent course of action. This article shall look at some of the signs that it is time for a replacement door.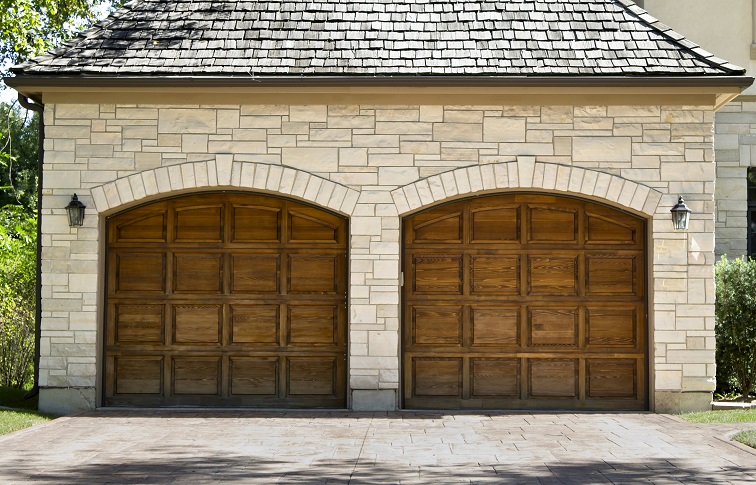 Wear and tear
Unfortunately, with increasing age, the likelihood of a garage door malfunction increases too. Wear and tear is inescapable and can take the form of your door looking drab and worn and/or a build up malfunctions. Sometimes, it becomes more cost efficient to just replace the whole door than to keep up repairs. A new garage door will also look a lot more attractive, increase safety and add value to your home.
Movement issues
A good garage door will operate smoothly when moving – any slow, jerky or faltering movement is a sign something is wrong. Broken parts are usually the culprit here and a garage door servicer should be contacted to solve this problem for you. If there's only small damage, repair could be possible but more extensive problems could mean your door is susceptible to bigger problems, like collapsing, and a replacement will be necessary.
Noise
Garage doors make noise when they are moving – this is somewhat inevitable due to the mechanisms moving such a large, heavy object. However, if there is a sudden increase in the amount of noise your door is making, or it just becomes excessive, this can be a clear sign that your door's mechanisms are worn and it is time for a new system.
Uneven resting position
To keep your garage secure, you need the door to sit evenly along the ground. If this isn't so, dirt, wildlife and more can get into your garage and insulation and safety will be reduced. Uneven resting position can be a sign cables are broken, springs are worn or, if the door is wooden, that it has warped with age. Some of these problems can be repaired by a specialist but if they are significant, or you have further issues with your door, replacement may be a better option.
Inadequate safety and security features
Concern over the safety and security of your garage is another strong reason to replace the door. An older door will be weaker, and therefore easier, to break into. Additionally, new doors have excellent safety features available such as reverse action when sensors detect there is something obstructing the closure of the door. This could save an individual, vehicle or other belonging from accidental injury or damage.   
When you decide it is time for a garage door replacement, choose Dimension Garage Doors for skilled professionals who always provide an efficient, high quality and affordable service. We offer a large variety of garage door types, for example up and over, roller and sectional doors, which come in many styles and materials; we are sure to have a door which meets your needs and looks great. Please don't hesitate to contact us today with any enquiries you may have.