How To Maintain Your Garage Door
To keep your garage door in the best condition and working smoothly, it is important you carry out some regular maintenance tasks. A garage door is a large and heavy object to move and it is, therefore, necessary to ensure all parts of the mechanism are in good working condition for the safety of the user. Here at Dimension Garage Doors, we have put together some preventive maintenance tips which you can carry out to help ensure your garage door operates effortlessly for years to come.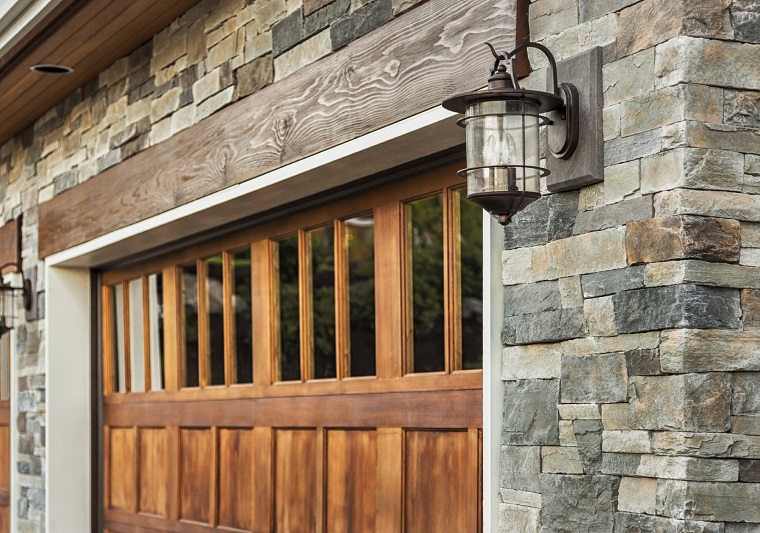 Visual inspection
You should carry out a visual inspection of your garage door in its entirety every 6 months. This will include inspecting the garage door itself as well as the movement mechanisms on the inside of the garage. Check the door for damage, dents, rust or, if it's a wooden door, warping and chips. Serious damage will need to be repaired by a professional, whereas cosmetic damage can likely be remedied yourself.
When checking the internal mechanisms of your door, you should be looking out for any signs of damage, misalignment or wear. Problems such as broken springs and worn cables are hazardous and should be fixed immediately by a garage door technician.
Lubricate
To keep your garage door running smoothly and to reduce noisy operation, you should lubricate moving parts every 6 months. Parts such as rollers and hinges need lubricating to allow fluid movement; without this, parts have reduced ease of movement and their lifespan will decrease.
Clear tracks
It is quite easy for bits of debris to settle and accumulate in the garage door tracks. This can obstruct the door's movement, leading to shakier and more difficult opening and closing. Tracks should, therefore, be checked periodically for obstructions and wiped down with a cloth to be kept clear.
Tighten fixtures
The regular movement of your garage door and mechanisms can cause some parts to loosen over time. Check for any loose bolts and brackets, which can be easily tightened up with a wrench, to ensure the structure stays stable.
Replace weatherstripping
Examine the rubber seal at the bottom of your garage door to ensure it hasn't become cracked or worn down. The weatherstripping helps keep out the elements, dirt and debris from your garage so it is important this is intact. If it is in need of changing, you can buy replacement material at DIY or hardware stores, cut it down and insert it into the designated slot quite easily by yourself.
Test safety features
If you have an automatic door, it is crucial that the safety mechanisms are in full working order. These should be tested regularly to check for faults. Generally, the features should reverse a closing door if it comes into contact with an obstacle. Place an object, such as a brick, in the path of the door to see if the safety mechanisms are working and the door reverses when it meets the brick. If the door doesn't reverse, contact a professional repair service right away to fix this to ensure your door is safe to use.
Clean
Don't forget to periodically give your garage door a clean to keep it looking attractive and maintain its finish. A mild detergent, such as washing up liquid, and warm water are all that is necessary.
If you discover your garage door is in need of repairs, get in touch with the professionals at Dimension Garage Doors for an effective and reliable fix. We are garage door specialists who provide and install a wide range of high quality garage doors, as well as offering automation and repair services across the North West of England. For more information about our products or services, get in touch with our team today.